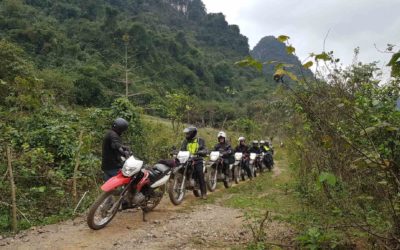 Ho Chi Minh City is the largest city in Vietnam. The city center is situated on the banks of the Saigon River, 37 miles (60 kilometers) from the South China Sea and 1,094 miles (1,760 kilometers) south of Hanoi, the capital of Vietnam.
Over the past decade, Vietnam has been improving its legal infrastructure, banking systems and overall economic and social environment. On January 11, 2007, the country became the 150th member of the World Trade Organization. Today, the local business community is as enthusiastic about the country's growth and future potential as foreign investors are. In fact, foreign direct investment in Vietnam is expected to reach US $15 billion in 2008, which is more than double from the same period in 2007.
Ho Chi Minh City is the financial hub of Vietnam with over 300,000 businesses in industries such as technology, electronics and construction. It is a fast-paced city that is growing rapidly both in terms of its industry and its population. The city's vibrant culture and historical ambiance–combined with an optimistic workforce (many of which have no direct memories of the war with America that ended in 1975) -have catapulted the city into one of the fastest growing economies in Asia.
The metropolitan area, which consists of the city center and surrounding towns, is home to more than 9 million people, making it the largest metropolitan area in Vietnam and Indochina. Walking through the streets of Ho Chi Minh, one gets a sense of the modern mixed with traditional Asian ambiance.
The local language is Vietnamese but English is spoken almost everywhere. All foreign restaurants have English-speaking staff and most taxi drivers speak a little English. The street and store signs are in Vietnamese. Learning at least a little Vietnamese will make life easier and efforts to do so will be appreciated by the locals.
All foreign visitors are required to get a Visa. A foreigner who comes to live and work in Vietnam usually obtains a visa through his or her sponsoring organization. For a three- or six-month work visa, a passport and an invitation or assignment letter will need to be produced. The passport with a relevant visa is the most important document for a foreigner in Vietnam. It is recommended that all visitors register with their local Consulate or Embassy upon arrival in Ho Chi Minh City.
The local currency is Vietnam dong (VND). The dong comes in notes and coins, which range from 200 to 500,000 VND. It is advisable to take US dollars into Vietnam and exchange it upon arrival. US dollars can be used and changed although dong is the most commonly-used form of payment for everyday purchases such as groceries. Larger establishments accept credit cards but they will levy a 3-5% service charge. Smaller local markets only accept cash.
There are many foreign banks in Ho Chi Minh City Vietnam motorcycle tours and accounts are easy to open. Most banks are open Monday through Friday from 8am to 3pm. There are automatic teller machines (ATMs) available around the clock all around Ho Chi Minh City.
For expats seeking housing in Ho Chi Minh City, proximity to schools and the degree of security are the most important issues. Most expats choose to live in expat communities. Inside Ho Chi Minh City are a mix of older, French-style villas and modern serviced apartments. Expats seeking to live in houses tend to live outside the city, where there are larger villas with elaborate gardens and swimming pools. The international schools are also located in these areas outside of the main city. Expats typically rent their homes. Rental agreements require a deposit that is equal to three months' rent and the renter will need to pay six months' rent in advance.
Utilities are extra and will need to be paid separately and usually with cash. Furnished homes are decorated to suit the taste of the landlord, and such styles might not appeal to the typical expat. It is sometimes possible and becoming more common to negotiate with the landlords of unfurnished properties and purchase furniture to that of your own taste, dependent on the length of your lease.
Ho Chi Minh City is not, overall, a dangerous city. However, petty theft and house break-ins concern many expats. A home security system is not very expensive and is recommended.
International schools are very popular with Ho Chi Minh City's expats. British, Australian, French, Japanese and Korean international schools are all available but they can be quite expensive. There are many to choose from but it can be difficult to secure a spot. The British International School and International School of Ho Chi Minh City have pre-school programs. The school year starts at the end of August and ends in early July.
The water in Ho Chi Minh City is not fit for drinking from the tap but is more than safe for brushing teeth and cleaning dishes. Bottled drinking water is delivered to the home or purchased from a store. "Pharmacy" in Vietnamese is "Nha Thuoc Tay" and they can be found throughout the city. The Vietnamese word for "doctor" is "Bac Si."
Article Source: http://EzineArticles.com/1244165
Shopping and Sightseeing in Ho Chi Minh City and Hanoi